So Tonight I made one of Fi and I's favorite dishes
.. Antipasta Pasta Salad.. So I thought I would share.. You can be as creative as you like with this dish You can add as many veggies as you like and you can get as healthy as your mind can imagine.. I start with the basic items..
1lb of Rotini
1 lb of cubed cheese (I prefer Pepper Jack or Monterey Jack)
2 Medium Onions
1 Pepper (Or more to taste)
1 lb of Hard Salami
1 Can of sliced Olives
I jar of Pepperoncinis Sliced
1 Bottle of your favorite Italian Dressing(You can also use a vinagrette or Balsamic Vineger and Olive Oil)
Sometimes I add Celery, Cherry Tomatos, Cucumbers.. etc..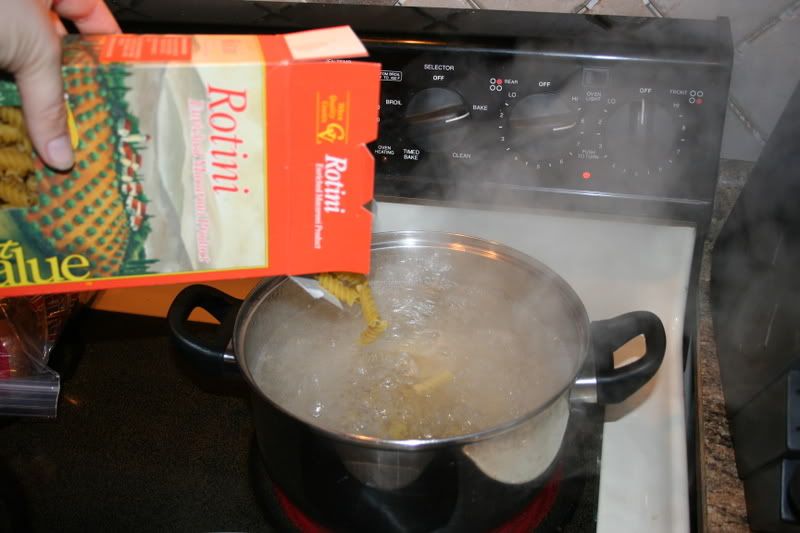 Step 1:
You can start by boiling the Pasta to taste according to the directions on the box... Make sure to season the water with Salt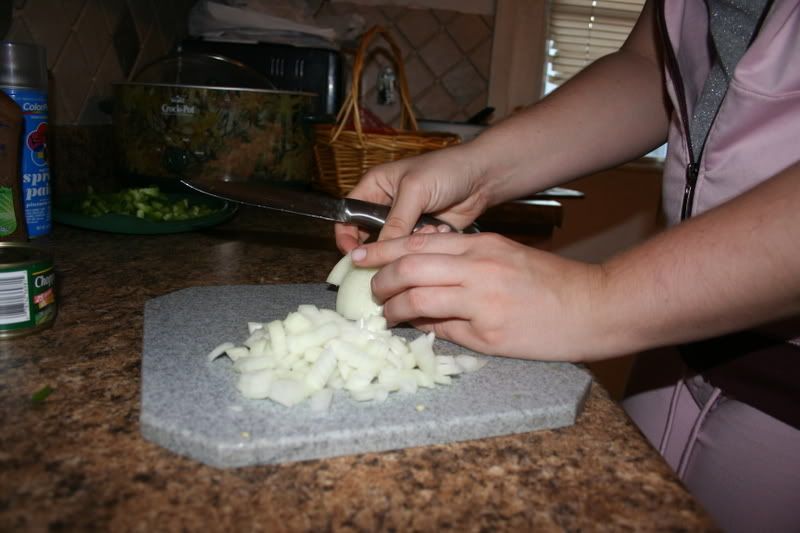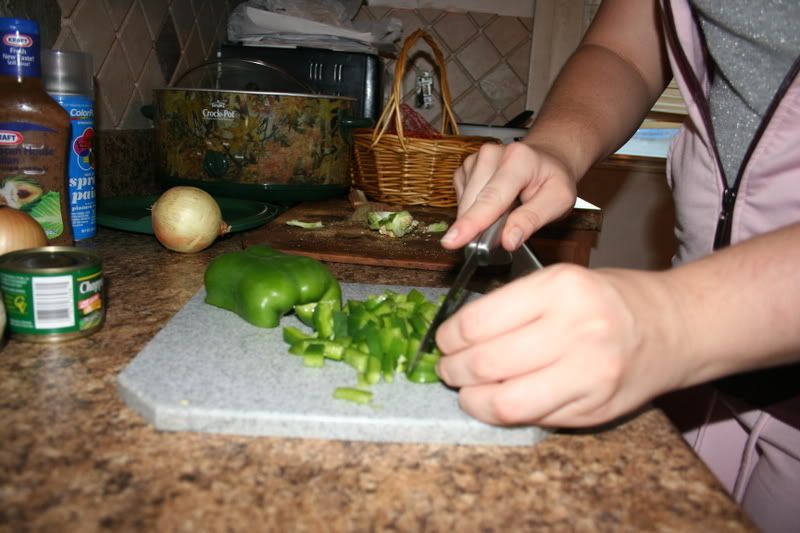 Step 2:
While the Pasta is boiling, Chop all of your vegetables .. I like to leave them chunky so that the pasta salad is a little heartier
Step 3:
Drain your sliced Olives
Step 4:
Chop your Salami into Chunks
Step 5:
Place all of your ingredients (except Pasta) into a large bowl
Step 7:
Pour in 3/4 of the bottle of dressing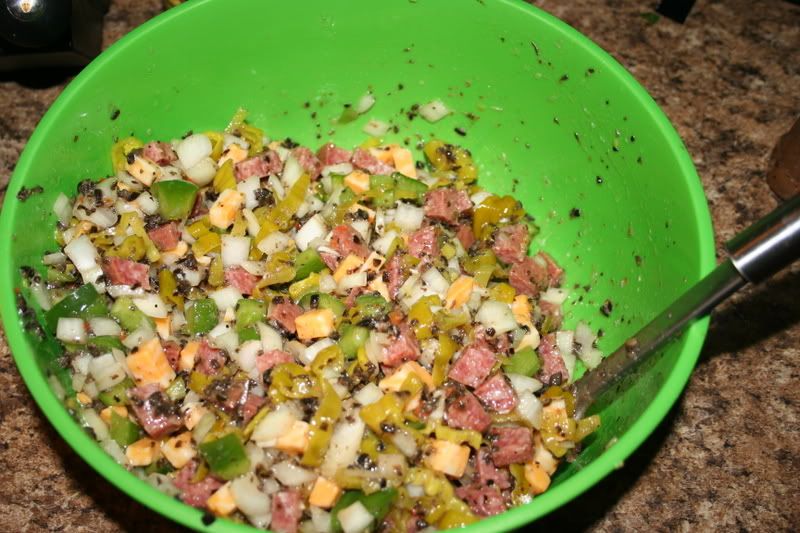 Step 8:
Blend Everything Together evenly (Ignore my black specks.. I mistakenly bought chopped olives instead of sliced hehe)
Step 9:
Once you have drained your pasta and it has cooled to room temperature.. add it to your antipasta and blend evenly
Enjoy!