Ok.. So today has been a lazy Sunday for me.. but I did accomplish something! I finished my floating Orchids and crystals...
For this project you will need Orchids(or a flower of your choice)
Crystals, and fishing line... (clear)
I recommend stringing the flowers through a petal rather than the back of the flower.. this will help so the flower faces outward...
I also tied a knot below the flower and each crystal to make sure they stayed in the correct place..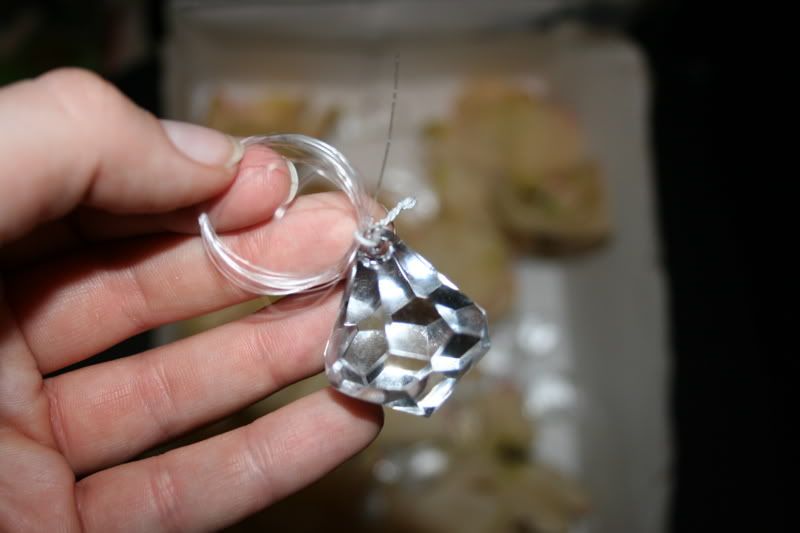 I also recommend rolling up all of the strings and tying them with a twist tie before storing them away in a safe location.. I ended up having to cut four strands to pieces because they got very knotted together
So on another note.. I have quite a few things to accomplish this week before our wedding intervention on Saturday.. I have to print and cut all of my direction cards over... damn map.. lol... I also need to purchase more styro balls and tissue paper for the pomanders... Jen has also graciously offered to score all of my invite backings... Things are coming along smoothly YAY!