So not only do I have new followers, but I have been tagged!
This is my first time, and I have to say I feel special that others are even reading my blog let alone tagging me! So I will do my best!
Thank you Tayia at
Love, Life, and Maple Leafs
.. This is actually a new blog that I have found and if you are planning on DIY for your bouquets.. definitely check out her bouquet wraps!
Alright, so here we go!
4 things I did today:
1. I picked up all of my supplies for our "wedding intervention" tomorrow.. This is a Get together a group of friends is throwing for me to get a handle on quite a few of my DIY projects including invites, pomanders, favors, tissue pouches and many many more things..
2. I conversed with Etsy Seller
Debrashi
in regards to my flower hair pics for my wedding.. She makes clay flower arrangements, bouts, hair picks, and many other projects.. I am hoping to have her make me an orchid cluster, each of my girls a single orchid hair clip, and my flower girl an orchid hairband.. Knottie
Rebmav
raved about the Gardenia she had Debrashi make for her. I've also been told that they are surprisingly light!
3. Today was the last day in my current job, so today my co-workers and I celebrated my promotion with a fabulous breakfast they brought in for me, as well as packed up my desk :(
4. I applied to be a
WeddingBee
! That's right!
4 things on my To Do list:
I only get to list four?!?! Oh lord!
1. I need to write my paper on what leadership means to me for my Leadership Development course
2. I need to re-make, print, and cut my Direction inserts for my wedding invitations
3. I need to clean my house! I Swear that my fiance is going to divorce me before we ever get to our wedding day! (I am the self-proclaimed "World's Worst Housekeeper")
4. I need to mail out my Gift Swap Gift to one of my fellow January 09 Boards.. I was supposed to send this to her over a month ago and it has just escaped me.. I can't apologize enough to her!

4 of my guiltiest pleasures:
1. NACHOS! lol, does food count?
2.
The Knot
.. I am officially addicted to it and my fellow knotties.. I can't get enough wedding questions, suggestions ,and ideas!
3. Tayia, I am with you.. I am a closet Brittney Fan!!! I cant get enough of her..
4. Photography, I LOVE to take my camera with me everywhere.. I don't care if I have to take 500 pictures.. if I walk awy with one amazing shot.. I am smitten.. and let me fine tune this even more.. I LOVE photographing my neice Samantha.. She is such a little ham!!
(insert cute photos here hehehe)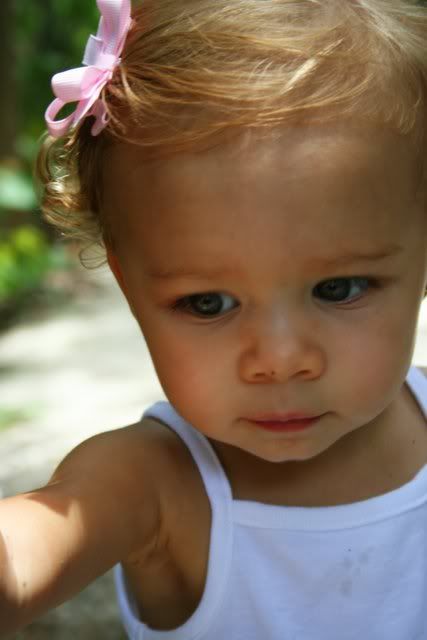 4 random facts about little ol' me:
1. I was an exchange student my Junior year of High School in Austria.. One of the best experiences in my life...
2. I am an avid outdoors women.. I love to camp, go four-wheeling, mudding, and yes.. hunt..
3. I drive a HUGE pick up truck.. It even has steps to get up into it.. LOL.. I LOVE it..
4. I originally was a vocal music major in college.. I studied Jazz at the University of North Florida...