OK, So as promised.. today I made..
Easy French Onion Soup
And it turned out fantastic. Nick said he liked it a lot and usually he will tell me if he doesnt like something... Here is the recipe and step by step directions!
Ingredients
2 (14 ounce) cans beef broth
1 (10 1/2 ounce) can beef consomme
2 large onions
2 tablespoons butter
2 pressed garlic cloves
1 dash worcestershire sauce
1 cup shredded swiss cheese
4 slices toasted French bread
Slice the onions approx. a 1/4 inch thick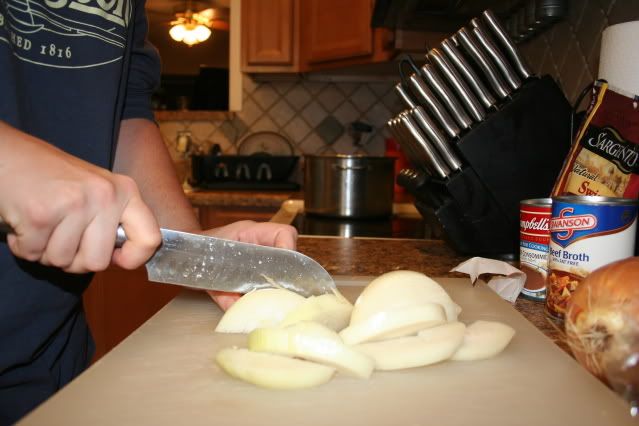 Saute the Onions, garlic, and butter over medium heat.
Caramelize the onions until they are a nice golden brown.
Add in the Worchsteschire Sauce, Beef Broth, and Consomme and bring to a boil.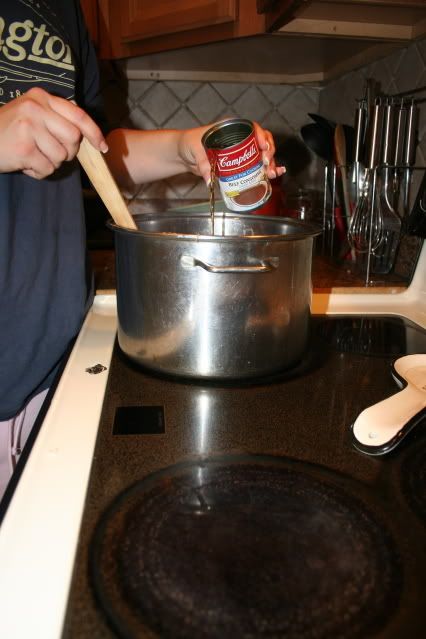 I allowed my soup to simmer for approx. 15-20 minutes.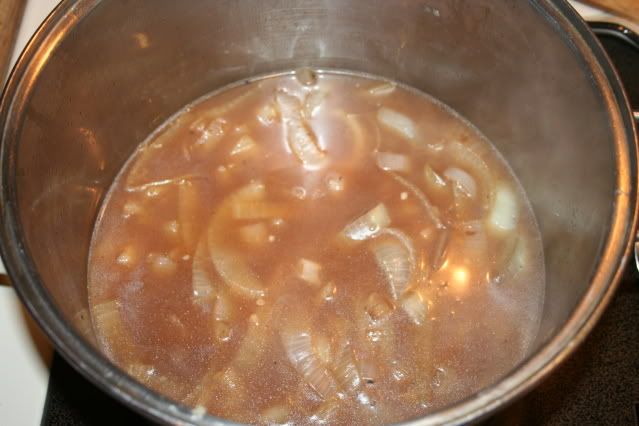 In the meantime heat your over for broiling.
Layer a bit of Swiss Cheese in the bottom of the boil
Spoon soup over the cheese and leve room for the bread and additional cheese.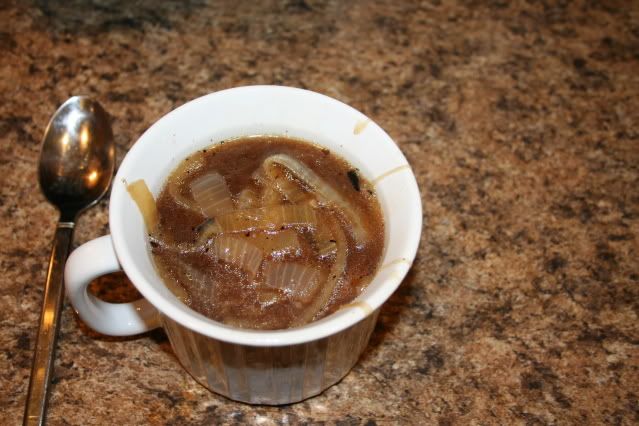 Cover the soup with your toasted French Bread and more swiss cheese.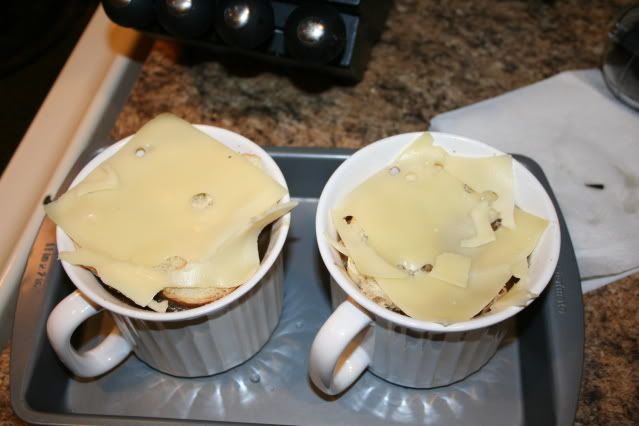 Bake in the oven until the cheese is bubble and enjoy!