OK so my sisters and my friends Denise saw my hat and requested their own.. I have one more to do it will be a red and gold hat.. but here is my sister's hat.. she is wearing a white dress with blue and black flowers: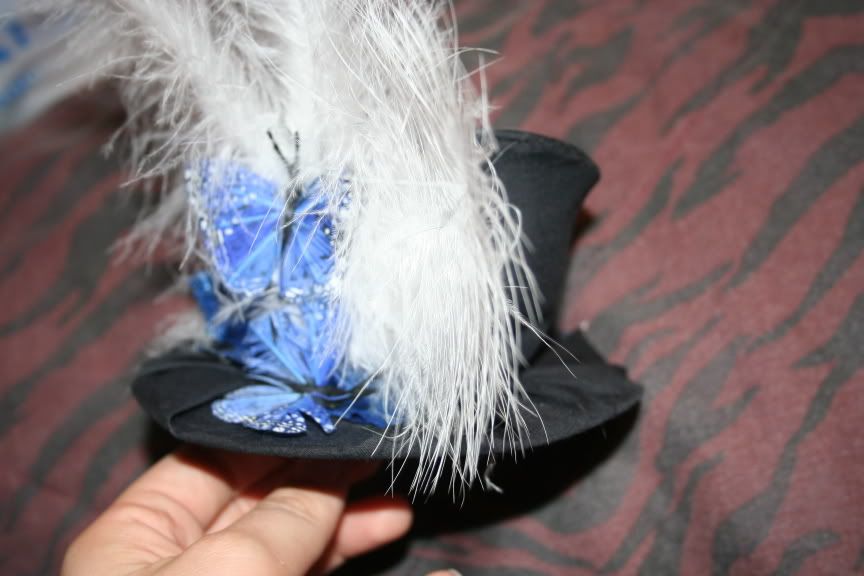 And this one was made for my friend Denise.. this is actually the fabric she used to re-do her chairs and valances..
I Also had the gold picks left over from a Christmas Wreath I was going to make..